Country/Folk
The Wolfe Tones
Sun 27/10/19 - 21:00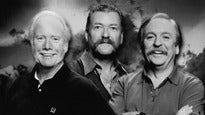 About The WolfeTones
The legendary Wolfe Tones return to the INEC on the August Bank Holiday weekend in what is their 55th year on the road!  Presently the longest running touring group in the World, The Wolfe Tones continue to pack venues around the globe.  Starting off in Dublin in 1963, they are arguably Ireland's most iconic group and the soundtrack to a whole generation of Irish around the world.  From Carnegie Hall in New York to the INEC in Killarney, The Wolfe Tones promise to present their greatest hits mingled with some of their newer material in a show that will once again make the rafters ring at the INEC.  Having greatly reduced their touring schedule, early booking is recommended to see these legends of Irish ballad music on the live stage!
Eat On Site
There is an array of dining options available on site at the INEC. Come early to enjoy the build-up, grab a bite to eat and head straight into the INEC. Hassle free! Here are some choices:
Sleep On Site
Accommodation Packages for this event will be published here shortly. Call our Box Office today on 064 66 71555 if you are interested in buying an Accommodation Package for this event.
Inec
Muckross Road
Killarney
Co.Kerry
Ireland
V93V6WF
Similar events
Accessibility Information
Our Access Policy and Action Plan will make the INEC and The Gleneagle Group more accessible for people with impairments including mobility, sight, hearing, learning disabilities or any hidden impairments.
Sign up to the INEC Ezine