Country/Folk
The Legend of Luke Kelly
Sat 4/01/20 - 20:30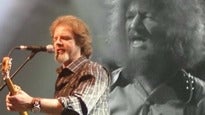 About Legend of Luke Kelly
Celebrating the memory and music of a true Irish musical legend. On 30th January 1984 it is said that the whole of Ireland grieved the early death of Dubliner legend Luke Kelly.  He has left an indelible mark as being the greatest folk artist of the 20th Century and his music is widely regarded as one of Ireland's cultural treasures. The Legend Of Luke Kelly featuring Chris Kavanagh celebrates the memory and music of Luke Kelly. Dubliner Chris Kavanagh's passion for Luke Kelly's music led him to learn to play the 5-string long neck banjo and over the past thirteen years, he has toured this show across Ireland, England, Switzerland, Germany and Australia, with regular attendance by Luke Kelly's family. Chris not only bears a remarkable resemblance to Luke, his singing talents capture the depth and passion of the great man.
Eat On Site
There is an array of dining options available on site at the INEC. Come early to enjoy the build-up, grab a bite to eat and head straight into the INEC. Hassle free! Here are some choices:
Sleep On Site
Accommodation Packages for this event will be published here shortly. Call our Box Office today on 064 66 71555 if you are interested in buying an Accommodation Package for this event.
Inec
Muckross Road
Killarney
Co.Kerry
Ireland
V93V6WF
Similar events
Accessibility Information
Our Access Policy and Action Plan will make the INEC and The Gleneagle Group more accessible for people with impairments including mobility, sight, hearing, learning disabilities or any hidden impairments.
Sign up to the INEC Ezine