Country/Folk
The High Kings
Fri 7/02/20 - 20:30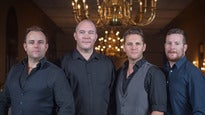 About The High Kings
The High Kings are the true heirs of Ireland's folk heritage, and feature the multi-talented Finbarr Clancy, Brian Dunphy, Martin Furey and Darren Holden. From their inception in 2008, it was clear that these individuals were more than capable of making a very special new collective sound, as well as giving Ireland's most loved folk ballads a brand new contemporary makeover. Now approaching their tenth anniversary, THE HIGH KINGS are considered to be one of the finest live exponents of Irish Folk and Ballad music, and have performed to sell-out audiences in the USA,UK, Germany and of course their native Ireland. THE HIGH KINGS grew up in households soaked in the Irish Musical Tradition and each member of the band witnessed first hand the power of well crafter Irish music on an audience. To date the band have released three studio albums and two live collections, with 2016 earmarked for a new studio album and a global release in early Summer. During their high-octane live sets, fans can expect to hear all the popular live favourites from their vast collection of songs from the treasured heritage that it Irish Folk Music. Audience participation is always a must!
Eat On Site
There is an array of dining options available on site at the INEC. Come early to enjoy the build-up, grab a bite to eat and head straight into the INEC. Hassle free! Here are some choices:
Sleep On Site
Accommodation Packages for this event will be published here shortly. Call our Box Office today on 064 66 71555 if you are interested in buying an Accommodation Package for this event.
Inec
Muckross Road
Killarney
Co.Kerry
Ireland
V93V6WF
Similar events
Accessibility Information
Our Access Policy and Action Plan will make the INEC and The Gleneagle Group more accessible for people with impairments including mobility, sight, hearing, learning disabilities or any hidden impairments.
Sign up to the INEC Ezine