Comedy
Keith Barry - Deception
Tue 1/01/19 - 20:00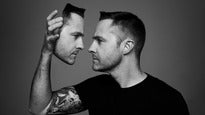 Event Information
Keith Barry 'Deception'
Saturday, 1st January 2019
Venue: INEC Killarney
Doors: 7pm | Show: 8pm
Tickets: €34.50
Strictly over 18's
About Keith Barry
KEITH BARRY ANNOUNCES BRAND NEW SHOW 'DECEPTION'
HIS BIGGEST AND MOST SPECTACULAR PRODUCTION YET
ON TOUR ACROSS IRELAND FROM DECEMBER 2018 - MARCH 2019
TICKETS GO ON SALE THIS FRIDAY 5 OCTOBER
Keith Barry, the world's leading TV hypnotist, mentalist and brain hacker, has just announced details of his brand new show 'Deception'. The internationally acclaimed Mind Magician is bringing 'Deception', his biggest and most spectacular production yet, on tour across Ireland this December 2018 to March 2019. Mind Control, Brainwashing, Subliminal messaging, Cults, and every form of deception imaginable will be explored in this brand new show where Keith Barry will blur the line between reality and deception. If you want to laugh until your face hurts and be deceived badly then 'Deception' is for you.
Eat On Site
There is an array of dining options available on site at the INEC. Come early to enjoy the build-up, grab a bite to eat and head straight into the INEC. Hassle free! Here are some choices:
Sleep On Site
Accommodation Packages for this event will be published here shortly. Call our Box Office today on 064 66 71555 if you are interested in buying an Accommodation Package for this event.
Inec
Muckross Road
Killarney
Co.Kerry
Ireland
V93V6WF
Similar events
Accessibility Information
Our Access Policy and Action Plan will make the INEC and The Gleneagle Group more accessible for people with impairments including mobility, sight, hearing, learning disabilities or any hidden impairments.
Sign up to the INEC Ezine