Drama
Patrick - A 1916 Story by Aidan O'Connor
Thu 11/05/17 - 20:00
Event Information
Venue: INEC
Date: Thursday, 11th May 2017
All tickets €20    (inc booking fee)
Doors 7pm | Show 8pm
About Patrick - a 1916 Story
The 1916 Story of Captain Patrick O'Connor by Aidan O'Connor A two-hour musical drama that recalls the final months of Patrick O'Connor's life, an Irish Volunteer from Rathmore who fought and died in the Easter Rising, 1916. Having buried his father and brother the week before he joined Patrick Pearse and his comrades to fight inside the GPO, 'Patrick' is a story of patriotism, love and loss that is brought to life by moving renditions of classic Irish songs such as 'Mo Ghile Mear', 'Roisín Dubh' and 'Grace'.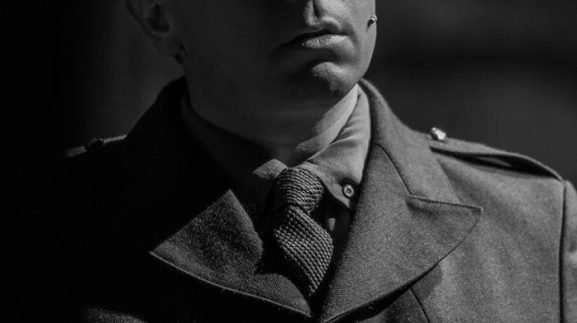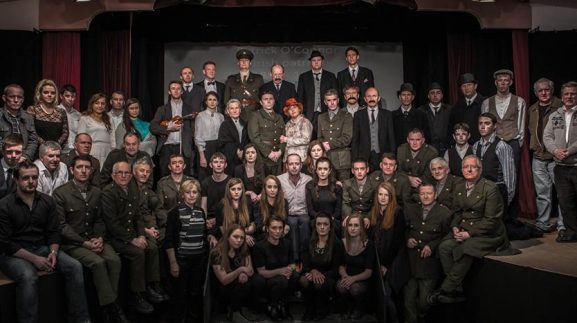 Eat On Site
There is an array of dining options available on site at the INEC. Come early to enjoy the build-up, grab a bite to eat and head straight into the INEC. Hassle free! Here are some choices:
Sleep On Site
Accommodation Packages for this event will be published here shortly. Call our Box Office today on 064 66 71555 if you are interested in buying an Accommodation Package for this event.
Similar events
Drama
The Rise and Rise of the Healy-Raes
Thu 13/04/17 - 20:00
€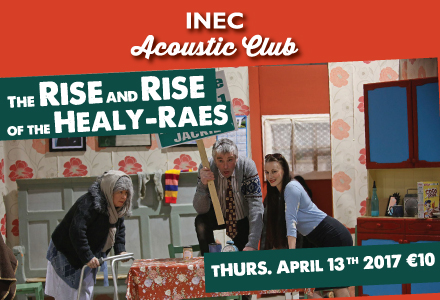 Read more
Accessibility Information
Our Access Policy and Action Plan will make the INEC and The Gleneagle Group more accessible for people with impairments including mobility, sight, hearing, learning disabilities or any hidden impairments.
Sign up to the INEC Ezine