Tribute Bands
Paschal Brennan
Fri 7/07/17 - 21:30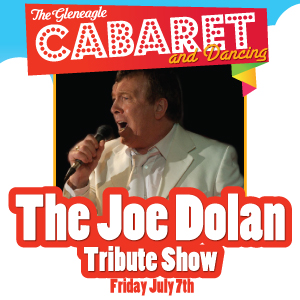 Event Information
Date: Friday, 7th of July 2017
Venue: Gleneagle Ballroom
Doors: 8:30pm | Show: 9:30pm
Tickets: Adult – €15 | Children – €5 | Family (2+2) – €35
Gleneagle Hotel & The Brehon Residents – Free
Scotts Hotel Residents – €10
About Paschal Brennan
Paschal is currently having a big hit with The Joe Dolan Tribute Show in which the show includes six other musicians he is also joined occasionally on stage by his daughter Aimee and other special guest entertainers from across Ireland. From the success of "The Prayer" In  Early 2009 Paschal then released a Robert Da Nova penned single called "Suzie Loves You No More". At the end of 2009 Paschal further released another Single "You And You and The Looking Glass" a forgetten gem from the late great Joe Dolan originally released in 1971.  And now following all these albums Paschal's Latest Album Titled "The Looking Glass"  2010 Featuring songs from the Joe Dolan Tribute show with 13 popular songs, including "You and The Looking Glass, Goodlooking Woman, Tar and Cement, included is an added treat his own single "Suzie Loves You No More".  All Paschals Albums & Singles are Produced & Arranged by Willie Dunne & Paschal Brennan, Which are all made Available for purchase.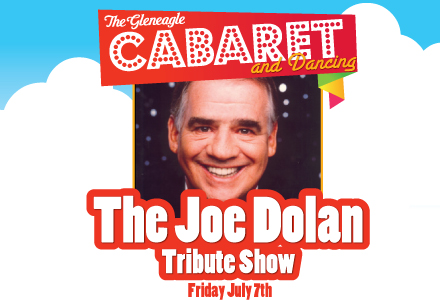 Eat On Site
There is an array of dining options available on site at the INEC. Come early to enjoy the build-up, grab a bite to eat and head straight into the INEC. Hassle free! Here are some choices:
Sleep On Site
Accommodation Packages for this event will be published here shortly. Call our Box Office today on 064 66 71555 if you are interested in buying an Accommodation Package for this event.
Similar events
Tribute Bands
The King Is Back - Ben Portsmouth Is Elvis
Mon 9/04/18 - 20:00
€27.90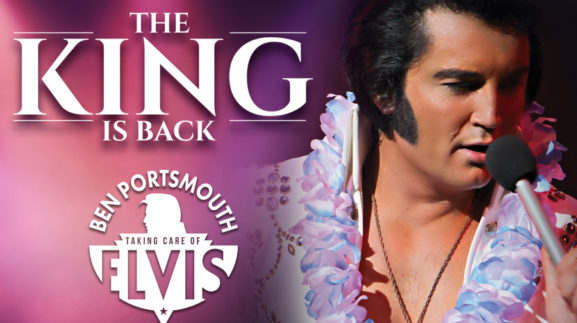 Read more
Accessibility Information
Our Access Policy and Action Plan will make the INEC and The Gleneagle Group more accessible for people with impairments including mobility, sight, hearing, learning disabilities or any hidden impairments.
Sign up to the INEC Ezine