More Music
Nights On Broadway - The Bee Gees Story
Sat 22/07/17 - 21:30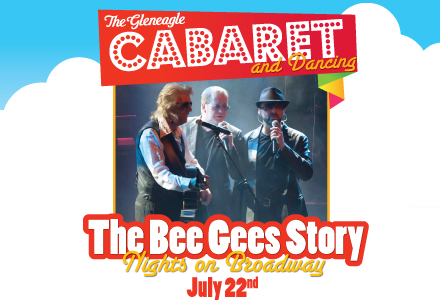 Event Information
Venue: Gleneagle Ballroom
Date: Saturday, July 22nd 2017
Tickets:
Adults €20 | Children €5 | Family (2+2) €45
Doors: 8:30pm | Show: 9:30pm
About Nights On Broadway
The Bee Gees Story - Nights On Broadway present a tribute to the Bee Gees through a fantastic performance, featuring the Gibb brothers incredible songs from over four decades - from the 60s to the 90s. The show gives the audience the experience of being at a Bee Gees concert, with a unique blend of classic hits, acoustic medleys and dance floor favourites. This is a totally live concert, with a six piece band from Ireland that pride themselves on musical authenticity, and in particular the accurate recreation of the vocal talents and harmonies of the Bee Gees, with costume changes complimenting the show to give a full Bee Gees Concert Experience.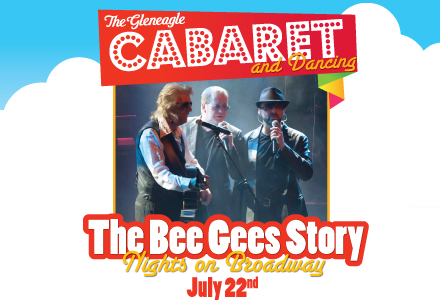 Eat On Site
There is an array of dining options available on site at the INEC. Come early to enjoy the build-up, grab a bite to eat and head straight into the INEC. Hassle free! Here are some choices:
Sleep On Site
Accommodation Packages for this event will be published here shortly. Call our Box Office today on 064 66 71555 if you are interested in buying an Accommodation Package for this event.
Similar events
Accessibility Information
Our Access Policy and Action Plan will make the INEC and The Gleneagle Group more accessible for people with impairments including mobility, sight, hearing, learning disabilities or any hidden impairments.
Sign up to the INEC Ezine