Tribute Bands
Marc Roberts - A Tribute to the Music of John Denver
Fri 16/06/17 - 20:30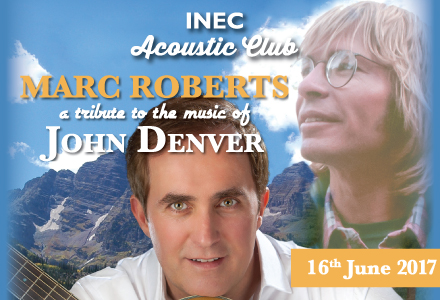 Event Information
Friday, June 16th 2017
Venue: INEC Acoustic Club
Doors: 7.30
Show: 8.30
Tickets: €25
About Marc Roberts - a Tribute To the Music of John Denver
Marc Roberts will perform his critically acclaimed, award winning show 'A tribute to the music of John Denver'. This includes all the songs from his Number 1 selling album & many more! Marc's tribute is a journey through John Denver's life and music. He performs all the hits including Annie's Song, Leaving on a jet plane, Take me home country roads, Some days are diamonds, Calypso, Thank God I'm a country boy… The show has been a huge success here in Ireland and toured internationally including Denver's home town Colorado.
Eat On Site
There is an array of dining options available on site at the INEC. Come early to enjoy the build-up, grab a bite to eat and head straight into the INEC. Hassle free! Here are some choices:
Sleep On Site
Accommodation Packages for this event will be published here shortly. Call our Box Office today on 064 66 71555 if you are interested in buying an Accommodation Package for this event.
Similar events
Tribute Bands
Paschal Brennan
Fri 7/07/17 - 21:30
€15.00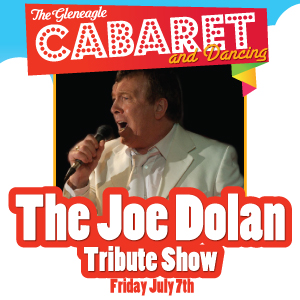 Read more
Accessibility Information
Our Access Policy and Action Plan will make the INEC and The Gleneagle Group more accessible for people with impairments including mobility, sight, hearing, learning disabilities or any hidden impairments.
Sign up to the INEC Ezine