Rock/Pop
Chris De Burgh
Sat 15/04/17 - 20:30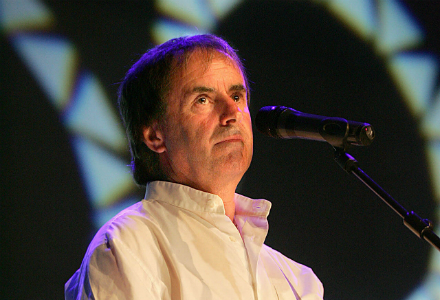 Event Information
Saturday, April 15th 2017
Venue: INEC
Doors: 7.30pm
Show: 8.30pm
Ticket: €44.50
About Chris De Burgh
June 1st 2016 saw the 30th anniversary of the release of Chris de Burgh's album 'Into The Light'. This was the album that established Chris as a true worldwide superstar. The album sold in excess of 8 million copies and included the iconic single 'The Lady In Red', which reached number 1 in 47 countries and still regularly wins ASCAP awards for being one of the most played songs on the planet. The album also included such hits as 'The Ballroom Of Romance', 'Say Goodbye To It All', 'The Spirit Of Man' and 'Fire On The Water'. Some 50 million record sales later, September this year will see the release of Chris' 26th studio album - 'A Better World'. The new album will include 15 brand new self-penned songs which encompass all the craftsmanship learnt from the more than 280 songs written by this master songwriter. The release of his new album will also coincide with the announcement of UK tour dates as Chris and his band perform 'A Better World' across Europe in 2017. The campaign for 'A Better World' will commence with the release of the first single from the new album 'Bethlehem' – a dynamic rock track reminiscent of the global hits 'Don't Pay The Ferryman' and 'High On Emotion'.
Food & Drink
There is an array of dining options available on site at the INEC. Come early to enjoy the build-up, grab a bite to eat and head straight into the INEC. Hassle free! Here are some choices:
Accommodation Package
Accommodation Packages for this event will be published here shortly. Call our Box Office today on 064 66 71555 if you are interested in buying an Accommodation Package for this event.
Similar events
Accessibility Information
Our Access Policy and Action Plan will make the INEC and The Gleneagle Group more accessible for people with impairments including mobility, sight, hearing, learning disabilities or any hidden impairments.
Sign up to the INEC Ezine