Country/Folk
Big Tom
Sat 29/07/17 - 21:00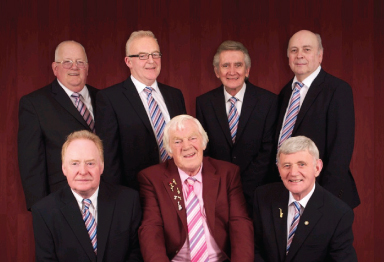 Event Information
Big Tom and the Mainliners
INEC Killarney
Saturday, 29th July 2017
Doors 8 | Show 9
Tickets: €29
About Big Tom
It all began in the early 1960's  when a group of fresh faced Monaghan men got together to form a band  to earn a bit of extra money,  this band of men went on to be one of the biggest phenomena's in Country and Irish music They Were Big Tom and the Mainliners. The Band played their 1st professional dance in the Monaghan town of Ballybay for the princely sum of £12.00 they went on to play local festivals and marquees and soon gathered a loyal following of fans with their unique sound and style they went on to be knows a the "Band with the magic Beat" As lead singer with the band Tom Mc Bride with his unique singing style and choice of songs has led him to become one of the most respected and recognisable voices on the Country and irish Music scene. His musical career has spanned from the 45 RPM single through 8 track Cassettes, Vinyl, Tape, Video, CD, DVD, and now download. With the exception of a 2 year break for health issues, Big Tom has been recording and preforming for over 60 years. Their Big Break came in 1966 on the RTE TV Show The Show band show where Big Tom preformed "Gentle Mother" This  catapulted Big Tom into a national and international Singing Sensation, the rest as they say is history, there have been many highlights in this singing legend's life, including Back in 1969 such was the crowd that turned up to see the band at the Gresham Ballroom in London,  numbers were so big police were dispatched on horseback to control the crowd with as many outside the venue as inside. In the 80's Big Tom played to over 80,000 people in Roundwood park in London. He represented Ireland in Fort Worth in Texas, at the International Country Music Festival. He was made an honorary Citizen of Forth Worth Texan on the 22nd July 1983 He was the 1st Irish Country Artist to record a full album of original songs written by his great friend Johnny Mc Cauley in Nashville. He received the Freedom of his home town Castleblayney, along with numerous other accolades, and awards. A major highlight was being invited to Arus an Uachrain by former president Mary Mc Aleese, to be honoured with others from the show band Era. Big Tom as earned numerous Gold and platinum disks for his hit recordings, along with chart successes for both singles and albums. Gentle Mother Back to Castleblayney Four Country Roads And The Same way you came to name but a few Big Tom's Hits and recordings are to numerous to mention but they all have one thing in common they are sure to get you singing along and filling the dance floor. In celebration of the 50th anniversary of the song that catapulted the singer to worldwide fame "Gentle Mother" Big Tom and the Mainliners once again have taken to the road to celebrate with their legion of loyal fans and friends and what a celebration it has been with fans travelling from all over Ireland and England to attend the dances. Despite all the fame and love for Big Tom he remains a country man at heart and loves farming his collection of antique tractors and rarely misses his county playing football.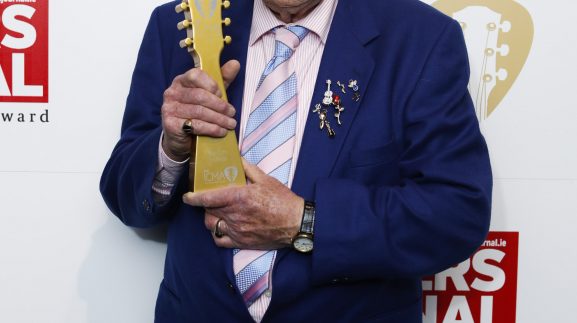 Eat On Site
There is an array of dining options available on site at the INEC. Come early to enjoy the build-up, grab a bite to eat and head straight into the INEC. Hassle free! Here are some choices:
Sleep On Site
Accommodation Packages for this event will be published here shortly. Call our Box Office today on 064 66 71555 if you are interested in buying an Accommodation Package for this event.
Similar events
Accessibility Information
Our Access Policy and Action Plan will make the INEC and The Gleneagle Group more accessible for people with impairments including mobility, sight, hearing, learning disabilities or any hidden impairments.
Sign up to the INEC Ezine