More Arts, Theatre & Comedy
Adrian Knight
Mon 21/08/17 - 21:30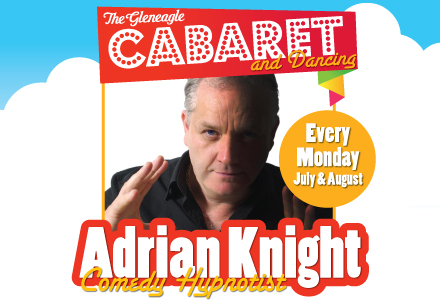 Event Information
Dates: July 3rd/10th/17th/24th/31st – August 7th/14th/21st
Venue: Gleneagle Ballroom
Doors: 8:30pm | Show: 9:30pm
Tickets: Adults €10 | Children €5 | Family (2+2) €25
The Gleneagle Hotel & Apartments Residents & The Brehon Residents who Book Direct on www.gleneaglehotel.com or www.thebrehon.com or via our Call Centre recieve Free Admission
Residents whose Reservations are not made with our hotels directly will not get free entry, however will receive a 50% discount.
Scotts Hotel Residents: €10
About Adrian Knight
Within minutes of welcoming volunteers on stage, world renowned hypnotist Adrian Knight will stun and amaze his audiences by the speed in which he is able to hypnotise his willing volunteers! In the last twenty  years, Adrian Knight  has firmly established himself as one of the top elite stage hypnotists around today and arguably the most talented in his profession, Adrian is a truly unique force in the world of hypnosis and one of the most sought after Global entertainers around today. While he may be a top-notch hypnotic showman, Adrian is a fast-thinking comedian who milks humour out of every situation that arises onstage. Adrian challenges audiences worldwide to open their imaginations' and regardless of whether or not you chose to be a spectator or experience hypnosis first hand on stage Adrian's  show is one of the most mesmerizing nights of hypnotic hysteria that you will ever witness!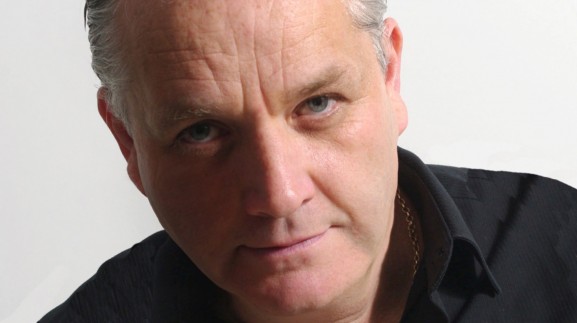 Eat On Site
There is an array of dining options available on site at the INEC. Come early to enjoy the build-up, grab a bite to eat and head straight into the INEC. Hassle free! Here are some choices:
Sleep On Site
Accommodation Packages for this event will be published here shortly. Call our Box Office today on 064 66 71555 if you are interested in buying an Accommodation Package for this event.
Sign up to the INEC Ezine